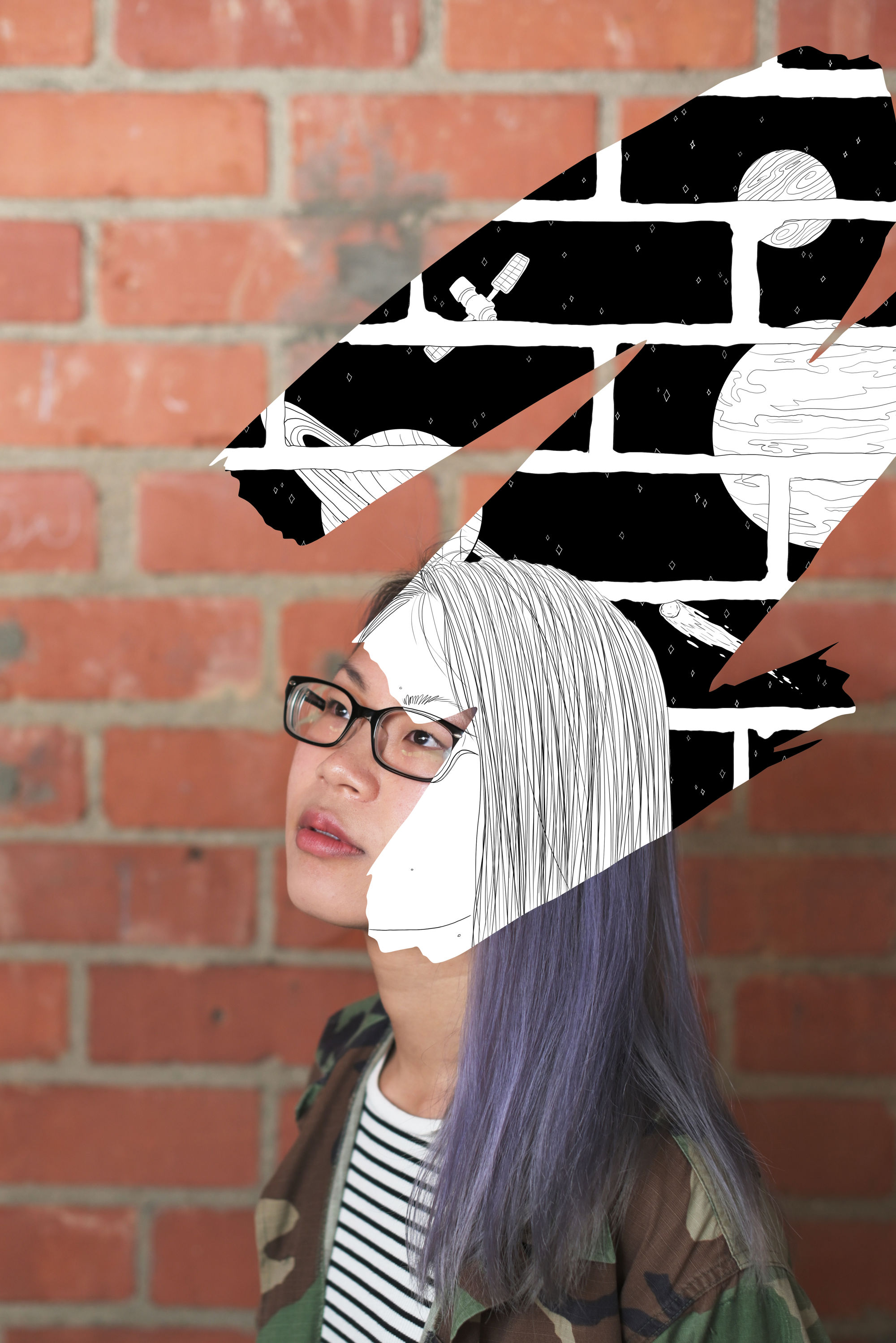 CG artist, Framestore Los Angeles | Age: 25

"I grew up loving to draw, and as a kid I loved all the classic Disney 2D animated movies, so I wanted to be a part of that," says Northern California native Michelle Lee. "But then in high school I started watching all the Pixar movies and saw all the possibilities of CG, and that totally changed my outlook. Those films really inspired me." Lee began learning to create art in a digital medium and earned a degree in computer science specialising in CG at Columbia University in New York. After graduating, she immediately landed a job as a CG artist at Framestore, joining their LA office in 2015, which she describes as "an amazing opportunity."
Since then, Lee has crossed several disciplines as a key member of the 3D department, and collaborated on several high profile projects, including theme park rides, immersive entertainment, and TVC work. She's done everything from photorealistic CG, virtual cityscapes and element simulation, to the programming of real time virtual reality simulations. "I love doing such a wide range of jobs, and there's always an interesting challenge or problem to solve," says Lee, whose credits include Gatorade's graphics-heavy Sports Fuel spot featuring intricately webbed designs of data points, which were then animated to echo the movements of iconic sports stars.
Over the past year, jobs have showcased her natural talent which spans both classic and new mediums, from pencil and paintbrush to computer graphics, mathematics, and coding. Part of the closing ceremony at the 2018 Pyeongchang Winter Olympics, was a future-forward piece promoting the 2022 Beijing Olympics, for which Lee created "a data/cyber tunnel that panda skaters fly through, like a depiction of modern technology and the internet. We were going for a Matrix-like look, but wanted it to be more warm and friendly, hence the rainbow colours. And since it was for the Beijing Olympics, we wanted to incorporate Chinese words related to the internet, blogging and data, so you can see these words sprinkled throughout the tunnel."
For a Toyota spot earlier this year, she was able to highlight her traditional VFX talent by developing CG creatures. "We decided to do the whole job in Houdini, which was a first for us, as usually you'd use Maya," she explains. "We only used Maya for the animation, and the big challenge was establishing the workflow." She's also worked as a Unity developer for the HUE VR experience, where she also coded. "But I see myself as an artist first and a programmer second," she concludes.