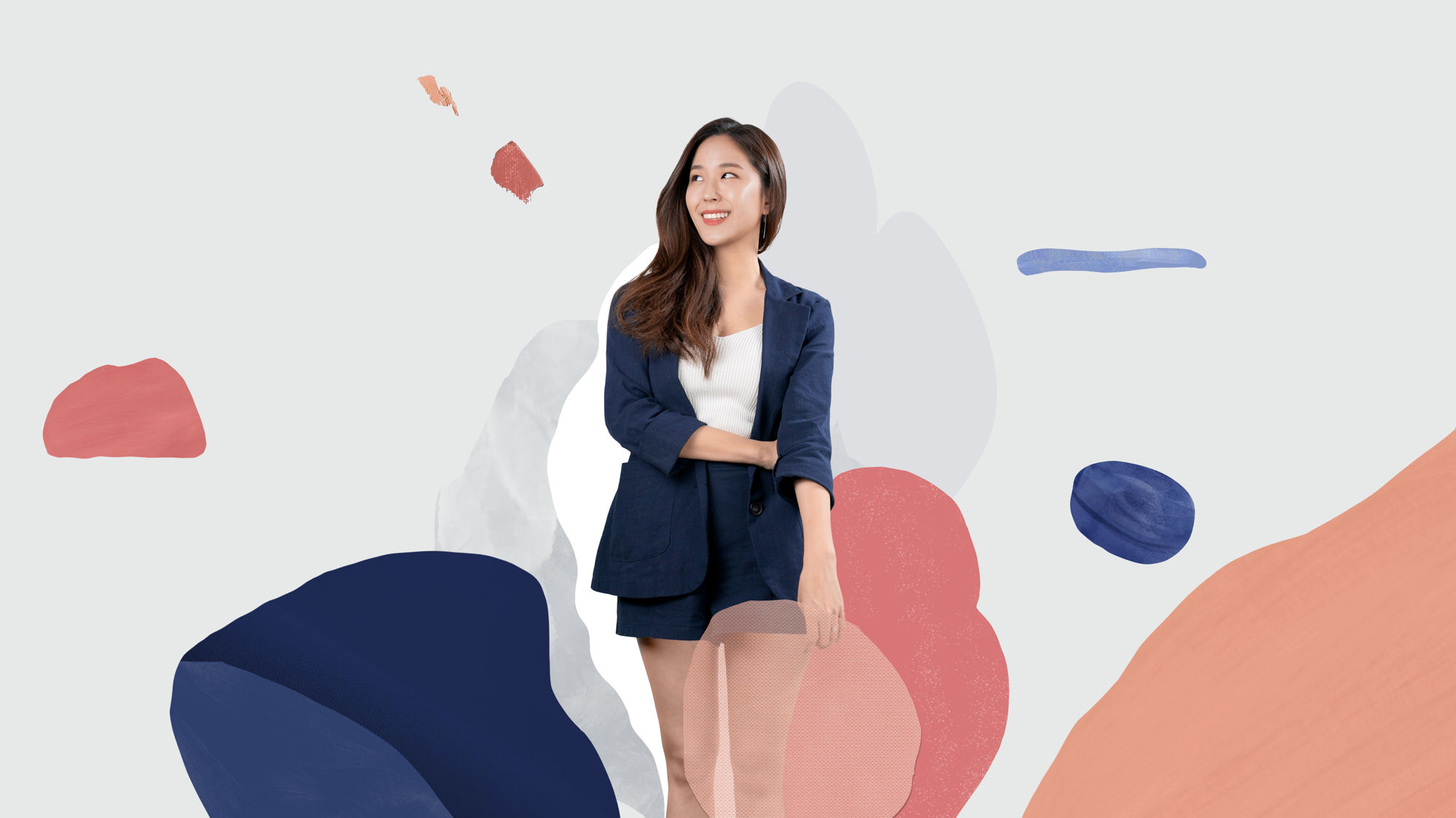 Designer/Animator, Gentleman Scholar Los Angeles | Age: 26

As a child growing up in Seoul, South Korea, Jina Kwon was always drawing, painting and designing. In fact, she was "so passionate" about it that when she broke her left (dominant) hand aged six, she taught herself to draw right-handed. She was also fascinated by the Japanese cartoon character Doraemon, "who had a magical little pocket where he stores everything he needs or could ever want." After moving with her mother and her younger sister to Los Angeles as a teenager, Kwon quickly overcame another obstacle; she taught herself English and then attended Otis College of Art and Design. By her second year she knew that motion graphics offered her something akin to Doraemon's magical pocket - a career that held the promise of endless possibilities.
While at Otis, she completed a motion graphics internship with Stun Creative, and after earning her BA degree in motion graphics and meeting Gentleman Scholar director/partner Will Johnson, she began freelancing with the company as a motion graphics designer. Within a matter of weeks, she was offered a full-time position, and since November 2017 has established herself as a top creative. "I'm so inspired by our team here as we have so many great artists, like designer Hana Eunjin Yean," she says. Known for her ability to deliver inspired work even in the wildest creative scenarios, she has already made major design contributions to many high-profile company projects, including the 2017 Timberland/Footlocker Legends Club cross-media campaign for Pereira O'Dell, the company's original tribute to the 2018 FIFA World Cup which received international attention, Upwork's Hey World for Duncan Channon, IFS's Welcome to the IFS for RPA, SNWA's Community Layers for R&R Partners, Ladder's It's Not About You for Ladder Direct, and the AICP Sponsor Reel 2018 for AICP Direct. And she's also contributed thought-provoking original content fueling Gentleman Scholar's popular social media feeds.
Looking ahead, Kwon says she has several immediate aims. "I always wanted to be an art director, so I'd like to fulfill that dream in a couple of years," she says. "And I want to go as far as I can, so after that, I'd like to be a creative director." She also has an ambitious long-term goal; "I'd like to start my own studio, and maybe get into movies and do design and title sequences for them, but also keep doing commercial work. That would be amazing."